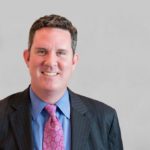 Sean King is a renowned legal, tax and business advisor who brings to his clients not only technical expertise, but also a cultural and commercial awareness that can only be gained by living and working in numerous countries and on multiple continents. For nearly twenty years, Sean has been counseling organizations ranging from emerging growth companies to one of the world's largest private equity firms with more than US$40 billion under management.
In addition to his firm leadership responsibilities, Sean's globally recognized practice focuses on international corporate structuring for both the outbound operations of U.S. multinationals and the inbound operations of foreign multinationals. This includes advice on structuring cross-border ventures, mergers and acquisitions, supply chain management, cross-border financing, and transfer pricing matters, including the international licensing of intellectual property. Sean has completed transactions in more than 75 countries and has been included in The International Who's Who of Corporate Tax Lawyers.
Sean is the author of multiple publications on international taxation and is a widely known speaker on the cross-border structuring of investments. In this capacity, Sean has been asked to speak worldwide for numerous Fortune 100 audiences.
He received his master of laws degree in taxation, magna cum laude, from the Chicago-Kent School of Law. He received his juris doctor degree, cum laude, from Michigan State University College of Law and his bachelor of arts degree from the University of Michigan at Ann Arbor.
Sean is a member of the State Bar of Michigan and is admitted to practice before the U.S. Tax Court. He is also a member of the North Carolina Bar Association where he has served as Vice-Chair of the International Law Section.
Education
Chicago-Kent College of Law; (LL.M.); magna cum laude
Michigan State University College of Law; (J.D.); cum laude
University of Michigan; (B.A.)
Awards and Honors
The International Who's Who of Corporate Tax Lawyers
NCACPA's Outstanding Conference Speaker Award
Professional Affiliations
Inter-Pacific Bar Association
North Carolina Bar Association
CPAmerica/Horwath
World Trade Association, Triangle Chapter
Bloomberg BNA