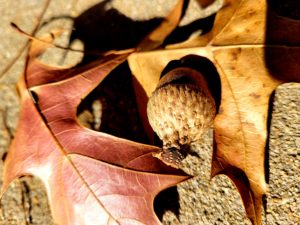 As the leaves change and the temperatures drop, we realize that the holidays may look a little different this year. We pulled together some suggestions to avoid forgoing time with loved ones or your favorite seasonal dishes. Here are some ways to have some holiday fun while staying safe and making new traditions!
It may be difficult for families to safely gather around the dinner table for the main meal this year. Instead, take advantage of outdoor space and set up tables on your deck or in the yard! Grilling presents a great alternative to overcrowded kitchen space and an opportunity for new flavors. If it starts to get chilly, bring outdoor blankets, sip hot cocoa, or get together around a firepit.
If you're unable to travel to see family this year, watch the parade or the big game (people watch football on Thanksgiving, right?) while video chatting to debate the best float or cheer on your favorite teams together.
Virtual Friendsgiving! Gather with friends online on any of the many video chatting platforms. Although it may not be the traditional potluck, find new ways to make a Turkey Day virtual get together plenty of fun. For instance, plan a recipe to cook together ahead of time and see whose turns out the best. Everyone can share their family's favorite (or least favorite) Thanksgiving dishes: Is mac and cheese part of your celebration? Do marshmallows belong on sweet potato casserole? Who makes the best green beans? Play online games or watch the same movie together after a meal to help bring everyone together too.
If you're not into Thanksgiving food, you can always order takeout to support your favorite restaurants! Local family and friends can do the same and everyone can get together for a picnic. Gather midday and each bring an item to create a fall-themed brunch spread! If you're missing traveling to far off places, plan on having everyone bring a dish from a different cuisine.
If you're hosting a planned virtual party, send props or gifts to help everyone get in the spirit. There's no need for a big expense; a small handwritten note, stickers, or sweets can go a long way.
When in doubt, follow the guidelines set up by the CDC:  https://www.cdc.gov/coronavirus/2019-ncov/daily-life-coping/holidays.html.
Wishing you and yours a very Happy Thanksgiving!
— Lily Taggart